The user experience in your clinical trials: it really matters
Look at the real world – at people's lives, needs, behaviours and expectations – and see how to apply them for patients.
Bite-sized human conversation, in a familiar channel, could be used to explain a trial protocol.
Have a 'concierge'-type mindset for looking after the patients and all of their needs, however trivial they may seem.
Everybody knows the current clinical trial model is broken. But it's not technology that will fix it – it's a mindset shift towards seeing clinical trials through the 'user's' eyes. Duncan Arbour, Alex Brock and Marie Emms of Syneos Health explain how they are transforming recruitment and retention to pharmaphorum's Linda Banks.
"Customers are always beautifully, wonderfully dissatisfied, even when they report being happy and business is great. Even when they don't yet know it, customers want something better, and your desire to delight customers will drive you to invent on their behalf."
Jeff Bezos
Founder and CEO, Amazon
This well-known quote from Amazon's CEO sums up why it is such a successful company and Duncan Arbour, Senior Vice President Innovation, Europe at Syneos Health Communications, says its approach has to be adopted and embedded by pharma if it is to offer effective 'lab to life' solutions that are truly patient-centred.

However, as Arbour points out, Amazon isn't a tech company, but a customer-focused, customer-obsessed company: "In the same way, pharma should be patient obsessed. The technology is not an answer in itself – the technology presents an opportunity to deepen that patient obsession. It's that simple."
So how is the company using technology to support its own patient obsession and improve its processes to take compounds all the way from clinical development and on through post-marketing?
Marie Emms, Head of Patient Engagement, Site & Patient Access, explains: "For so many years we have done the tried and tested, but now we have the opportunity to go beyond finding patient populations, making them aware that a clinical trial exists and that they may be eligible, to actually seeing that patient and understanding behaviours, all the way through to post marketing and ensuring patient compliance following drug approval. That's the bit that's exciting to me."
There is a lot of hype around how technologies like artificial intelligence (AI) can – and will – transform companies, but how might they be applied effectively in healthcare? Arbour thinks there are opportunities that can be taken from the wider commercial world, with developments like chatbots and voice assistants presenting new opportunities for patients.
"We see things very much from the point of view of the end user – I am loath to say consumer, because patients are not consumers. But we look at the real world – at people's lives, needs, behaviours and expectations, and see how to apply them for our clients.
"Marie saw one of the first Alexa demo workshops that we did for a client and pointed out that it could be used for patient support. She said we could apply it to keep people engaged on a trial; clear, bite-sized human conversation, in a familiar channel, a familiar medium, could even be used to explain a trial protocol and get them signed up.
"We need to look at anything that reduces friction for the patients. We must understand the whole journey, where those points of friction might be, and work out how to remove them.
"So, the result of that conversation is that we have got a conversational interface for patient support and engagement coming out in a couple of months."
Another benefit of taking account of the patient's perspective can be demonstrated by the challenge of recruitment for a global clinical trial in Alzheimer's, where the company used online patient journey mapping to find suitable candidates. Alex Brock, Head of Digital, Syneos Health Communications Europe, explains:
"Alzheimer's clinical trials are extremely difficult to recruit for because often you are talking about early-onset Alzheimer's – potentially pre-diagnosis Alzheimer's. How do you identify somebody who has got that early identifier? … It's a protein count in your spine, so the only way to test for it is to do a lumbar puncture.
"We applied patient journey mapping to find people searching for symptoms of short-term memory loss online and mapped at what point to deploy a message to a patient, or to a physician to get to a patient.
"The research also uncovered really interesting things that we didn't anticipate, like the extent to which culture drives recruitment. For example, in Brazil it's a big deal for a guy to admit that he has a mental health issue, as it clashes with this idea of Brazilian machismo. While in Korea, it's a big family decision.
"So, this patient journey mapping process uncovers variation between markets, but it's all about uncovering moments of truth that can be applied in a clinical trial setting. It's about discovering the points where you need to be targeting and focusing to really drive the effectiveness of the clinical trial. It also helps when you get to the point of signing up for the trial, starting with how you approach informed consent, and what the potential barriers are to people staying on the trial as well."
"Our goal is to wrap the trial around patients' needs – and the technology just gives you the chance to do that, faster and better – and cheaper."
Alex Brock
Syneos Health Communications
Once the right patients are found, the patient-centric mindset must continue through trial design, too, as Arbour emphasises: "You need to design the trial with thoughts about how participants can fit the study into their lives; it's not just about the scientific objectives. That great PatientsLikeMe survey the other year found 37% of people thought their care would be better if they didn't enrol in a trial; 22% still see that word guinea pig. There are misconceptions, and the more people can do to demonstrate that a trial is designed around the participant, not just the endpoint, the better."
Social media listening is another valuable source of insights to help understand patients' clinical trial experiences and what can be done to overcome their challenges. In online forums, patient groups talk candidly about the issues they face.
Patient intimacy
Putting the theory of 'patient centricity' into practice, Emms has coined the phrase 'patient intimacy' to describe how the company strives to put itself in patients' shoes in developing trials that ensure the best retention levels. The company has also developed a patient burden algorithm that plots what that overall study schedule looks like, and what the key pain points are likely to be. What does this look like?
"Well take this example. Say there are 12 visits required, one a month," she expands, "and if you're an adult having to go to these visits and you have kids, that's going to be pretty tough managing school care and making sure that you get time off work. So, we look at those 12 visits, and see what the burden is on that particular patient. Next, we review the assessments that are needed – what's going to happen during visit one, what do we expect them to do, how do all of these visits differ from each other? It could be that visit nine requires them to be at the doctor's office for five hours. That's a lot of time to expect any one patient to be there having test after test or completing a questionnaire. That's when we go back to the sites to raise awareness and get them to consider the patient's perspective. We're not just asking whether they have a place to put these patients."
Participants' basic needs have to be considered, she points out, such as how they will eat, if Wi-Fi is provided, are there sockets for their laptops? Transport and parking issues to and from the investigation site are always number one, or near the top, on patients' lists of concerns.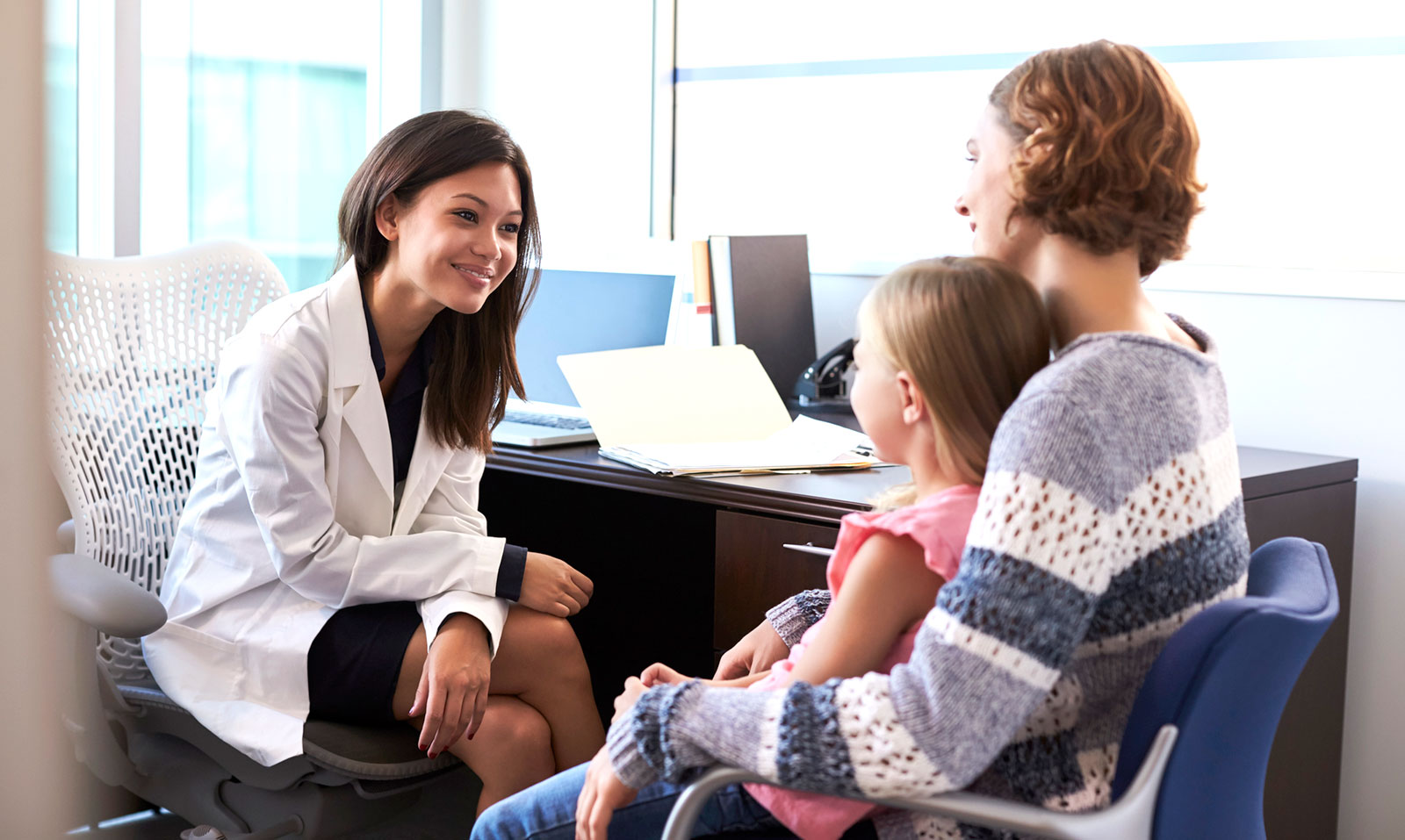 "You need to have a 'concierge'-type mindset for looking after these patients and all of their needs, however trivial they may seem," she asserts. "We need them to be on the study throughout the whole study period. It's about really making sure that we're being as respectful as we can and really recognising the true impact of that clinical trial on them."
Finding the right patients
Sometimes research for a client will lead the team to take a completely different approach, as Brock relates:
"We did a project for a client who works in immunotherapy, specifically ocular melanoma. It's a rare cancer, and the brief was 'how do we use the internet to recruit patients or conduct a landscape analysis about how we can use the internet?' We thought search optimisation was the answer, so people searching for our trial would find it. But the rareness of the disease meant that there were so few people searching for it … even if you were top of Google you were never going to recruit more than a tiny number of people. So, we did a landscape analysis looking at other ways to recruit through the internet and found the Facebook page of a patient advocacy group in the US called the Ocular Melanoma Foundation.
"The 3,500 people that 'like' the Ocular Melanoma Foundation are almost certainly going to be either patients or carers of patients, so that's an unbelievably good focus point for your activity."
And this discovery highlighted another example of a pharma company that is really embedding the patient in its drug development process: Aura Biosciences, a biotech start-up with a product in the pipeline for ocular melanoma. On the Foundation's newsfeed, photos posted on Ocular Melanoma Awareness Day (called National Eye Patch Day in the US) showed the Aura team hand-making and wearing eye patches.
As Brock comments, "This is a way of demonstrating personality and authenticity to this really focused community. They are not just a pharma company, they are people with identities and they are showing their support. And this patient advocacy group mentions the company's trial – effectively promoting, for want of a better word, that clinical trial to 3,500 people who are exactly the right people. This is an absolutely perfect example of how you use social media to really focus on the right people and show your personality, authenticity. It's super-targeted and it looks like it's going to get results."
Patient intimacy means knowing where to find the right patients for trials, understanding their needs and concerns so that they can be addressed in trial design, treating them with respect and keeping them informed about the process and requirements. Technology is helping to speed up the process, providing ROI, but it is not the only tool.
As Brock concludes, "Our goal is to wrap the trial around patients' needs – and the technology just gives you the chance to do that, faster and better – and cheaper."
About the interviewees
Don't miss your complimentary subscription to Deep Dive and our newsletter