Putting a patient-centric initiative in motion
• Increasing the amount of video and making it interactive bolsters the learning outcomes for patients.
• The increased risk of CVD for those with RA is the same severity as for those with Type 2 diabetes.
• The programme aims to help people with RA to have longer and healthier lives by addressing risk factors that are within their own control.
The National Rheumatoid Arthritis Society (NRAS) chose interactive video as the most engaging format for its programme to educate and enable those with the condition to understand how their disease affects them and reduce their risk of heart disease. What are the benefits of this initiative for those with RA and the wider health system? pharmaphorum's Linda Banks investigates.
While pharma companies are generally still finding their feet in terms of patient-centric programmes, health charities and patient organisations are much more user-focused. The National Rheumatoid Arthritis Society (NRAS) prides itself on being a patient-led, forward-looking organisation keen to educate those with RA about the condition, and its wider implications, using the most appropriate channels.
When it saw Dr Holly John's face-to-face education programme about the increased risk of cardiovascular disease (CVD) to people with RA, and what they could do to reduce the risks to their hearts, achieve very promising results, NRAS was keen to make it more widely available and obtained the necessary permissions from Dr John to do just that. (Dr John is a consultant rheumatologist at Dudley NHS Foundation Trust).
Initially, the idea was to present the programme as a website with a printed handbook which people could download, but as the work evolved, the organisation's partner for the project, Streaming Well and NRAS, which regularly uses video to drive home key information, realised that increasing the amount of video and making it interactive would bolster the learning outcomes for patients.
The result is the 'Lov interactive video programme, which Francis Namouk, CEO of Streaming Well, believes is 'the first of its kind within healthcare, in that it incorporates a full training programme into a single interactive video'.
Ailsa Bosworth, Founder and CEO of NRAS, explains that RA, although it affects more than 400,000 people in the UK, does not have as much public awareness as diseases with lower incidence, such as Parkinson's (127,000) and Multiple Sclerosis (100,000).
"It is still a relatively misunderstood and invisible disease. Getting to a diagnosis can therefore often be challenging as people don't recognise the symptoms as a medical emergency. Equally, the increased risk of CVD is not as well understood as it should be," she states.
The free-to-access 'Love Your Heart' programme was launched, appropriately, on Valentine's Day, 14 February 2018.
The content for the programme was developed in partnership with Consultant Rheumatologist, Dr Holly John from her original face-to-face programme which ran as part of her PhD. The interactive video format offers viewers the opportunity to find out why they are at increased risk of CVD and provides tools to help them lower their own individual CVD risk.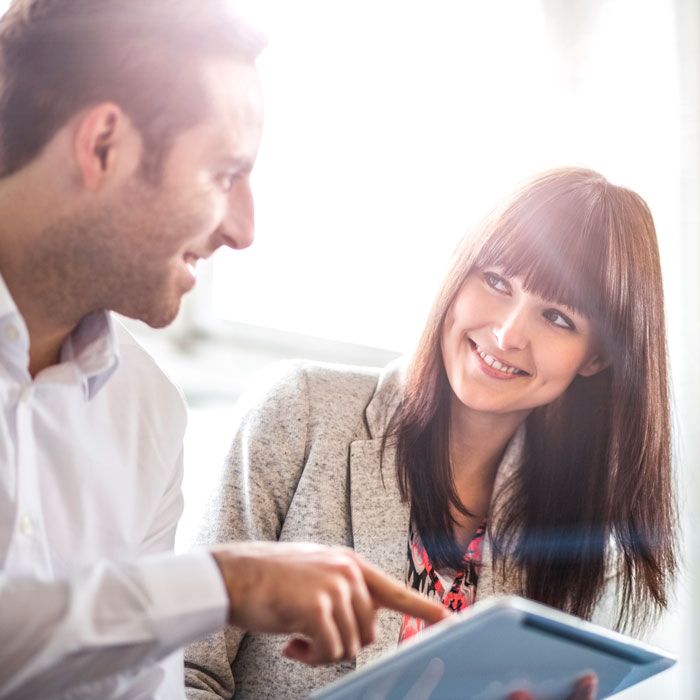 "The increased risk of CVD for those with RA has the same level of severity as for those with Type 2 diabetes. It's astonishing how many people with RA don't know that their condition could be detrimental to their heart. Once aware, it's very easy to manage risk factors that are within their control from home with a healthier lifestyle, so Love Your Heart will be able to significantly raise awareness of this and help to address this major co-morbidity, which can shorten the lives of those with RA."
The programme is designed to be engaging, educational and interactive, and users can log their progress through a series of behavioural goals.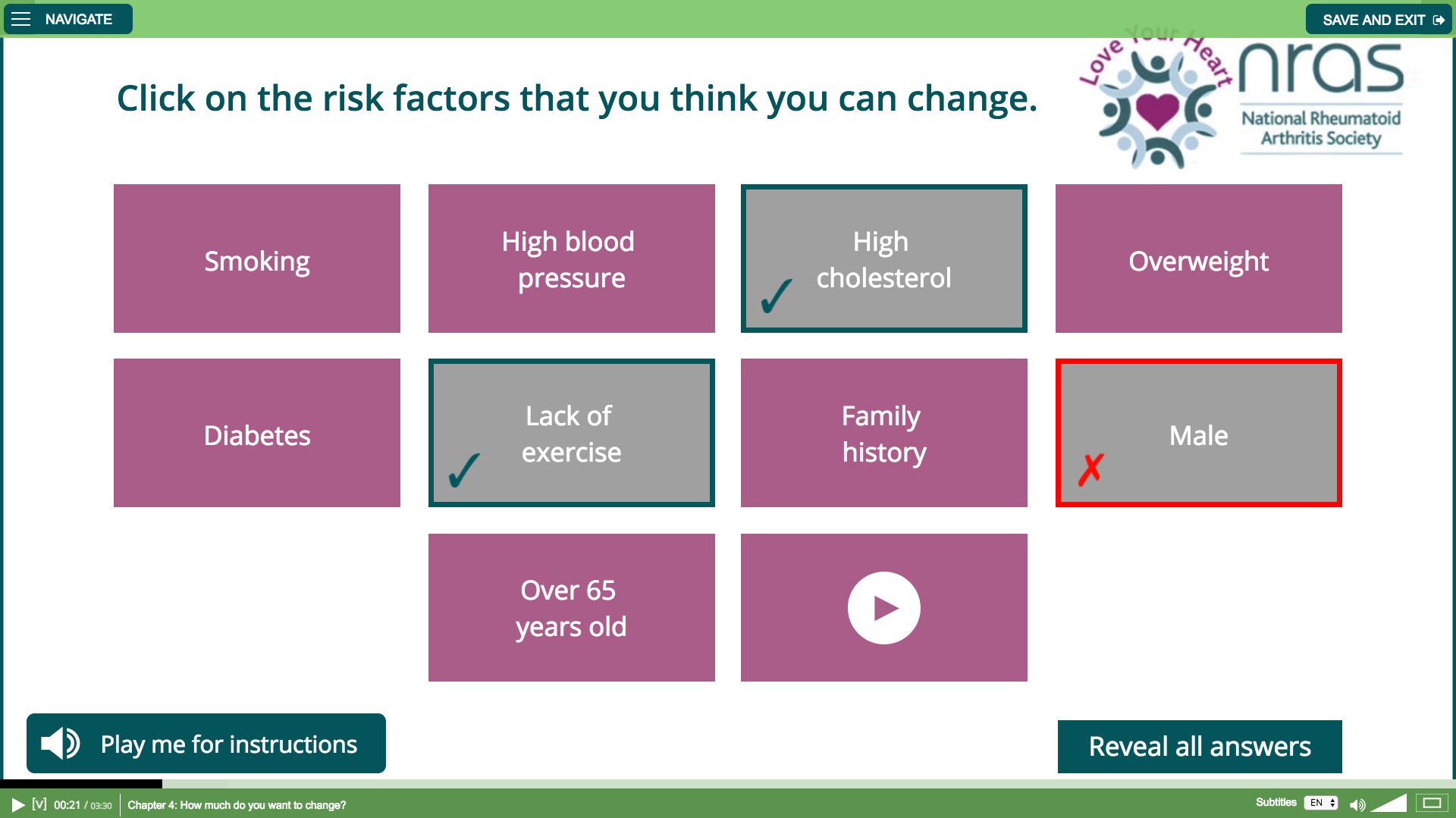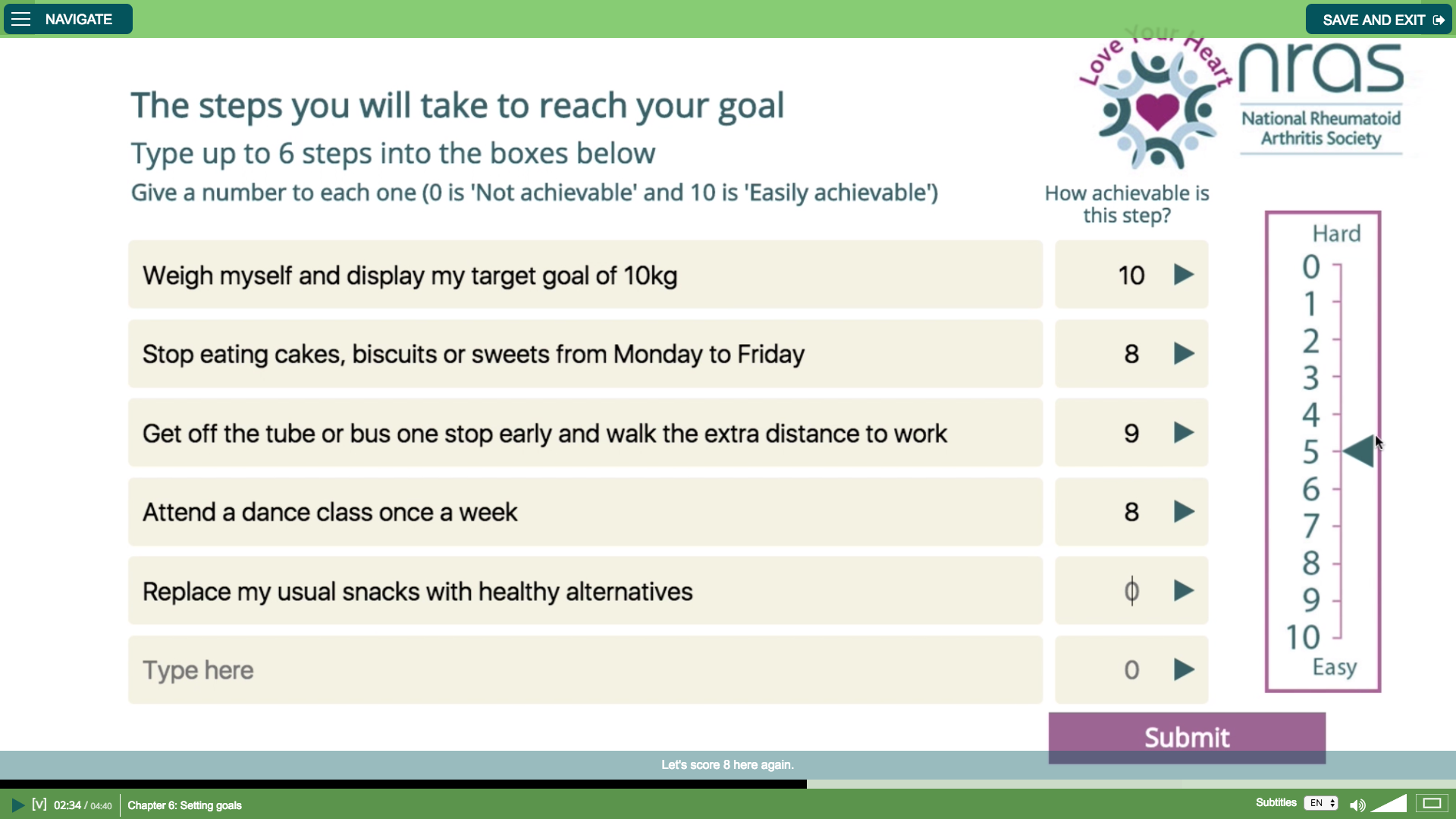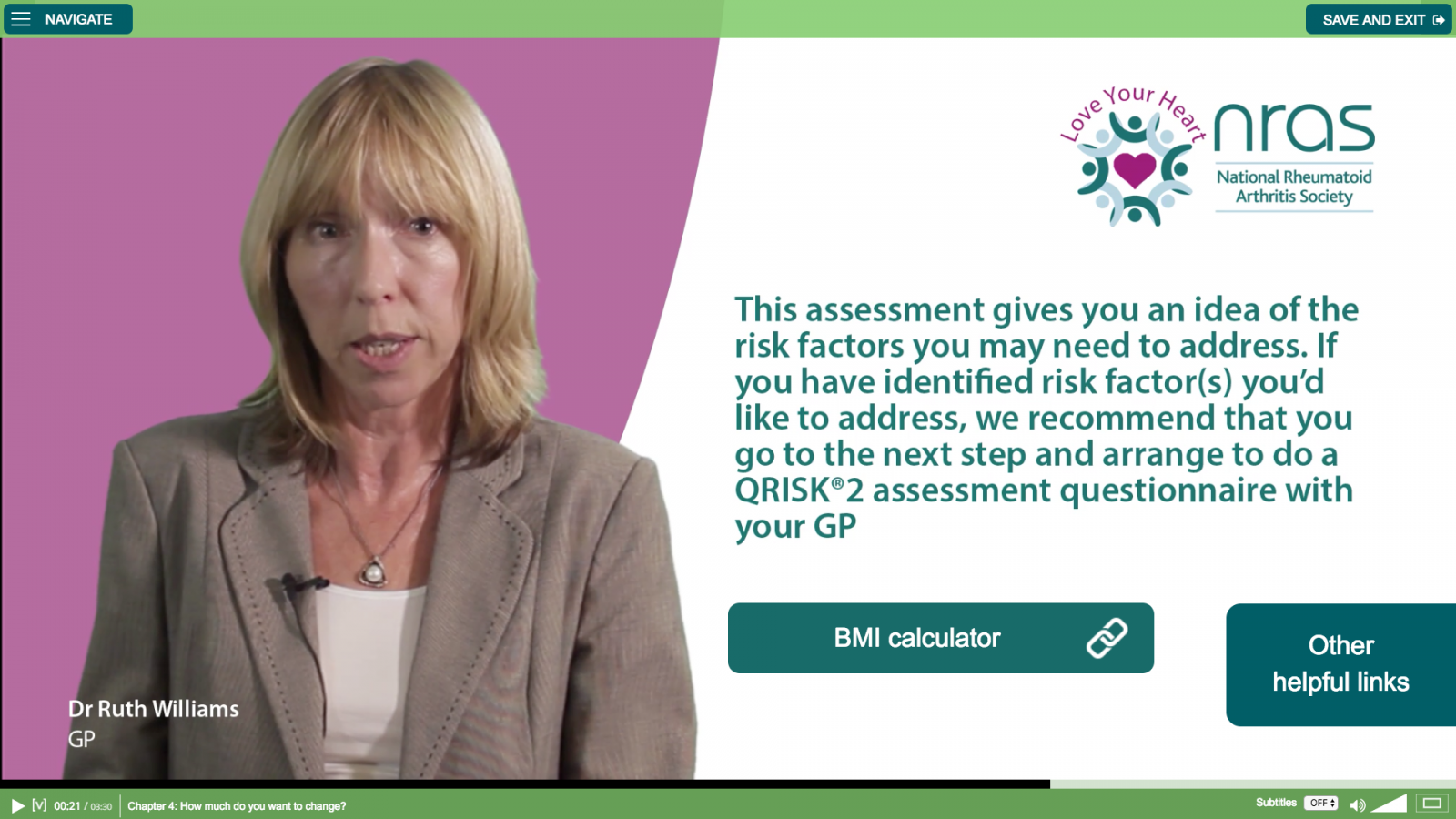 Bosworth is animated about the wider potential of the new resource: "We're the first charity in our field to offer something like this. It is unique in that it not only provides patient education, but it also provides a goal-setting structure through which patients are supported to change their behaviour. The data from this programme will also significantly help rheumatologists and GPs, and will become a referral platform when people are diagnosed.
"This illustrates what can be achieved when patient-led charity organisations work alongside healthcare professionals."
Those taking the course can find out the reasons why RA increases CVD risk, calculate a QRISK2 score (a GP-recognised prediction algorithm for CVD), learn how to reduce the risk of CVD and log their own progress along the way.
The beneficial impact of educational programmes like this can be summed up by this comment from a patient who participated in the face-to-face Love Your Heart programme with Dr John: "Before I did this programme, I thought that I was doing pretty well, in terms of diet and exercise, but it showed me that there was a lot I wasn't aware of, that my knowledge of lifestyle factors wasn't adequate and I needed to do more to help myself. I found it a valuable and life-changing experience to do this."
Given that CVD accounts for just over a quarter of deaths in Britain and costs the economy billions in healthcare, the importance of reaching and educating people to manage their condition cannot be overstated.
Bosworth concludes, "I'm really excited to have worked with Dr John and hope that the Love your Heart programme will help all those with RA, like myself, to lead a longer and healthier life by addressing those risk factors that are within our own control."
Streaming Well delivered the programme using Videum's interactive video technology player.
About the author
Don't miss your complimentary subscription to Deep Dive and our newsletter