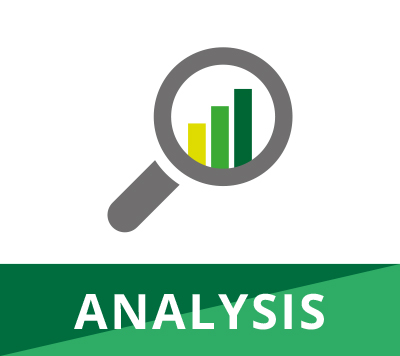 How real-world data is driving patient-centric brand strategies
• Examining real-world health and consumer data sources together brings a fuller picture of the patient experience and how brands can help ease friction points along the treatment journey.
• Real-world data (RWD) quantifies and compares the scale of certain issues, enabling brands to prioritise where they'll take action and have the most impact.
• RWD analysis can inform strategies to keep patients on therapies as directed and improve outcomes.
Intelligent analysis of real-world data (RWD) can provide deep insights to help brands understand health activity and decide effective intervention, both to assist patients and keep themselves ahead of the competition. Matt Arnold, Principal Analyst at Decision Resources Group, explains the opportunities and provides examples of successful strategies that have resulted from RWD analysis.
Pharma and digital health have been abuzz in recent years with excited talk of the healthcare applications of real-world data (RWD) – from medical claims and Electronic Health Record (EHR) data to digital consumer behavioural data gleaned through search, social, and web analytics, as well as apps or sensor-embedded trackers.
So far, these RWD streams have proved useful to population health and bringing new medicines to market. Many hospitals and health systems are using them to improve the health of their patients across populations, identifying those who need extra support and anticipating health events and needs, to realise lower costs and better outcomes. Some are using sensor data for remote monitoring.
In drug development, these data applications are beginning to transform the way companies conduct clinical trials. Researchers are utilising social data to recruit study participants. They are using data aggregation platforms, like Apple's ResearchKit, and wearable trackers, like Fitbit, to observe disease progression or adherence in real time, and in much larger numbers of patients than was possible in the traditional clinical trial model.
RWD is also having transformative implications for pharma further down the product lifecycle – helping brands make patient-centric decisions on how to deliver better treatments, solutions and experiences.
By looking at real-world health and consumer data sources together, we gain a fuller picture of the patient experience and how brands can help ease friction points along the treatment journey.
Here are a few examples of where brands can use real-world data sources to drive patient-centric strategy:
– Claims and EHR analysis identifies and quantifies barriers and opportunities in the journey, such as switching patterns and treatment flow in complex therapies, how many patients are dropping off therapy, gaps in care among specific populations, cost burden, and other potential areas where a brand could intervene. It also allows you to drill deeper to get a more granular understanding of patient characteristics, such as demographics, geographies, and co-morbidities, to tailor approach. Since RWD quantifies and compares the scale of certain issues, it enables brands to prioritise where they'll take action and have the most impact.
– Social intelligence can be layered on to illuminate the 'why' – uncovering the emotional drivers and motivations behind patient behaviours at key points in the journey. Real-world, unprompted, anonymised public conversations from patients around treatments, lifestyle changes, and finances can highlight issues that brands didn't even know to ask about. Paired with search data, it also helps brands understand patient vernacular and slang. This insight can be used to shape messaging, content, and support resources that resonate with patients and providers alike.
– Search data supplements social intelligence by uncovering information needs and patterns, as well as validating treatment concerns uncovered in social forums. Keyword analysis bubbles up top resource needs for specific diseases and brands by geography, and where there may be gaps in the market. This insight, paired with other data sources, can strengthen patient-centric content and messaging strategy. Additionally, through SEO and paid search, brands can reach patients directly at the 'point of inquiry' with the right resources and messaging.
– Web behaviour and clickstream data can show where patients are going online for support, and how they are reacting to specific websites, apps, ads, content, and more. With nine out of 10 US and EU5 patients going online for health and treatment information, according to DRG Digital | Manhattan Research's Cybercitizen Health 2017, such insights empower brands to make sure their intervention strategies actually reach their audiences.



Two, of many, key areas where brands are making patient-centric strategies using RWD are:
• Keeping patients on therapies that are proven to lead to better outcomes and supporting adherence
• Helping patients manage the cost of care.
Here are a few examples of how we have helped pharma turn RWD into patient-centric strategy in these key areas:
Mitigating medication switches
As treatment regimens become more complex, especially in targeted therapies, it's critical to understand how patients are really flowing through lines of therapy. For one pharmaceutical client, claims data were used to trace patients' advancement through lines of treatment, understand the scale of switching, and pinpoint where the brand was losing patients to competitors, in order to identify opportunities to intervene.
After identifying the 'what' and 'how many', social intelligence revealed the 'why'. Patient conversation analysis uncovered that efficacy issues accounted for most switches from one rival brand, while side effects were foremost for another competitor. Social analytics gave valuable insights into the voice of the patient. (Sample comment on a Reddit forum: "I'm switching to the syringe so I can control the speed the medication goes in. It seems like most find the syringe much better.")
"With patient data," explained DRG's social intelligence expert Steve Reeves, "we can actually map backwards from claims data to look at anonymised public conversations that relate to those very specific switch patterns, and then we can use those qualitative insights at an aggregate level to understand why patients are switching."
Search data served to validate these findings, and to help the brand fine-tune messaging and tailor it to patient behaviour. The resulting insights could then be folded in to relevant search ads and content, allowing brands to reach patients with on-target messaging in response to their queries.
"We know from our consumer research that a search engine is typically one of the first places patients go when experiencing new symptoms or prepping for a doctor visit," stated Ben Katz, Principal Digital Strategist at DRG. "Search keyword data gives us a really granular understanding of patients' information needs at the point of inquiry, so that we can message them with appropriate content. It also helps us speak their language and infuse our messaging with the patient voice."
Helping patients manage the cost of care
Access and affordability is a growing concern for all stakeholders in today's healthcare system. For one client, claims data revealed the increase in patient cost burden for different aspects of care, and how it trended over time. Search and social analysis can then surface key patient concerns around cost, and how it impacts decisions. Social research revealed cost to be a topic of 12% of conversations about the client's brands in 2017 – a key vulnerability, when costs featured in just 1% of conversations about competitor brands.
Web behaviour analysis provided insights on how to engage cost-sensitive patients via third-party resources such as online Rx savings sites, identifying potential partners and properties for whitelisting in programmatic ad buys. Nearly 15 million consumers shop online for Rx bargains each month, with traffic to these websites having increased 58% from February to August, and visits heavily concentrated on a dozen or so platforms. Analysis of search and website data revealed the competitive dynamics among this field of websites, which was dominated by two strong market leaders, with a scrappy newer upstart fast-gaining share.
Bettering outcomes by keeping patients on therapy as directed
With treatment costs and pressure to realise value rising, adherence is another pain point for the industry. Patient support resources that are proven to boost adherence can serve as powerful brand differentiators in competitive categories, but these value-adds don't come cheap.
Brands can maximise return on these substantial investments through understanding the patient experience and the competitive landscape.
Claims and EHR data can quantify adherence problems, illustrating trends and pinpointing dropoff, and drilling into which sub populations have the most trouble staying on therapy. Social intelligence pinpoints the behavioural characteristics of patients, which can then inform the best adherence and support strategy. Voice-of-the-patient social insights gauge the impact of support programmes in real time. Social analysis for one client revealed comments like this: "Their [patient support] program thru the company is amazing, with follow up and care as well… I wish I had tried this one first."
In some cases, the analysis indicates an opportunity for digital pill-plus offerings. Web and app data help understanding of how patients are using and evaluating in-market offerings, identify prospective partners and establish best practice.
"Apart from improving the in-app experience of the users, pharma companies can utilise review data to increase overall adherence levels by applying insights gleaned through these reviews to other channels and messaging strategies," offered DRG Senior Analyst, Gaurav Batra.
Additionally, 'owned' data incorporating sensor technology (e.g. Apple Watch) can help brands fine-tune existing assets and surface points of friction in the patient experience that marketers would otherwise have little visibility of. For example, research into multiple sclerosis patients using Fitbits (via PatientsLikeMe) gave Biogen a more holistic view of its end users' lives.
The applications for leveraging RWD to make patient-centric decisions are endless, and it's transforming the landscape. As the industry continues to innovate, and more data sources are connected, those brands that harness the ever-growing wealth of data on the patient healthcare experience stand to win.
About the author
Don't miss your complimentary subscription to Deep Dive and our newsletter