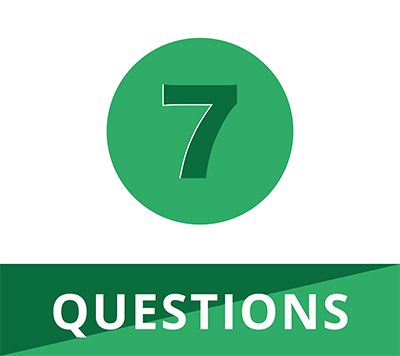 The art of truly patient-centric design
• A system works best when it satisfies the needs of the target audience.
• Usability testing with end users is one of the most important activities and must be performed several times during new concept design.
• Consultation with patients, families and doctors can result in improved designs and further product extensions.
DataArt's Healthcare and Life Sciences R&D centre delivery manager Ivan Pantykin speaks to pharmaphorum's Linda Banks about the company's patient-centric ethos and some of its health management products that have been developed through working closely with users.
DataArt takes pride in developing bespoke technology solutions for healthcare and life sciences. Can you describe some of the products the consultancy has developed to help patients and healthcare providers? What benefits have been delivered?
With 10 years' experience in healthcare and life sciences, DataArt has developed a multitude of solutions in areas ranging from Artificial Intelligence (AI) in drug development to eClinical trial systems, and many patient, payer, and provider-facing applications. One recent example is a patient check-in solution whereby patients fill out their information prior to the first hospital visit, saving time for everyone involved in the registration process: receptionists, nurses, doctors and patients.
We have also developed an outpatient solution, which helps health home organisations in the US to manage patients and track services provided, and a variety of appointment booking applications (mostly mobile) that make finding a doctor and scheduling an appointment fast and convenient. We have digitalised a variety of hospital processes such as patient check-in, practice management, Electronic Health Records (EHRs), integration with medical devices and wearables, billing/insurance claims processing, and discharge management.
The KidPRO paediatric adherence app recently won Pfizer's Healthcare Challenge. Can you explain why and how you created it? What obstacles did you face?
Our Healthcare and Life Sciences R&D centre focuses on generating and developing innovative ideas to address industry challenges.
Identifying a need
A couple of years ago, while working with one of our clients, we realised that electronic systems designed for working with participants in clinical trials (electronic patient-reported outcomes [ePRO]) were ineffective. Their purpose is to collect data during clinical trials, including symptoms a person experiences after taking a particular medication, side effects, and the patient's report of the perceived effectiveness of the treatment. ePRO systems were inconvenient to use, the data obtained was insufficient and of inferior quality and the problem was especially acute among children and adolescents.
Prehistory of the squirrel
We resolved to create a concept application for children taking part in clinical trials. The original idea was to use gamification elements to attract and motivate them by using a Tamagotchi-like principle, where children were asked to take care of a virtual pet (feeding, cleaning, treatment, etc.)
Concept development
While analysing the target audience, we concluded that the Tamagotchi concept was suboptimal because a potential demise of the virtual pet would not be reassuring for chronically ill children, who were already experiencing stress and discomfort. Instead, we opted for positive reinforcement. We designed several characters and collected feedback from children. Our audience chose the squirrel.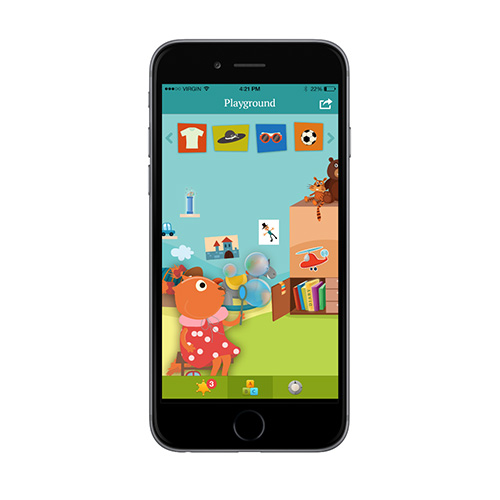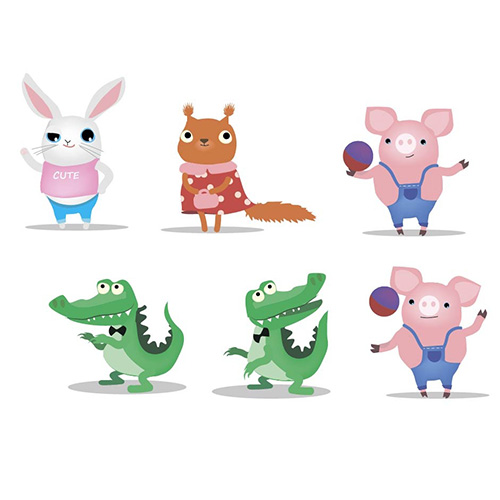 In the application, the child and the squirrel are treated together: the squirrel also takes medication and becomes sad when a child is unwell, so the child always has an empathetic virtual friend. Moreover, the child receives bonus stars for completing tasks, which can later be used to dress their character in different costumes or to buy new toys, making the virtual friend happy.
How has KidPRO evolved since it was first introduced?
Originally, the application was to be used for inpatient clinical trials, but later we realised that it could also be used at home, for diseases like diabetes or cancer that require constant monitoring.
We also created another application for the parents - Care Companion, accounting for the need for adult supervision to ensure safe and effective treatment. The children's part of the application can be configured to the frequency and dose of medication to be taken, for completing diary entries, and for answering questions about the child's well-being. The Care Companion analyses all data from the child's application and displays it in clear graphs. In addition, there is an interface for the child's doctor to access all the data from the child's application and to set daily schedules.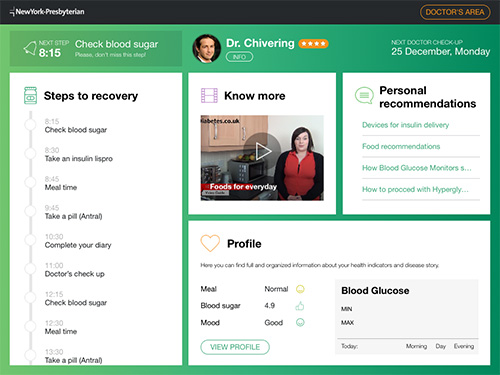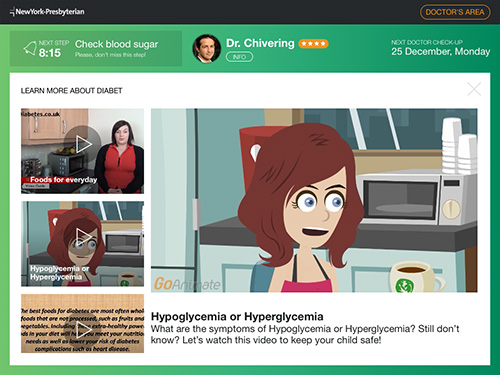 Development of the idea
Among the factors resulting in poor medication adherence are the fear of side effects and the belief that treatment may be discontinued after symptoms have disappeared. In light of this, an education section was added to the application, where both the child and parents can learn more about the disease, medication side effects, and recommendations. Also, a section was added enabling them to contact a doctor with any questions.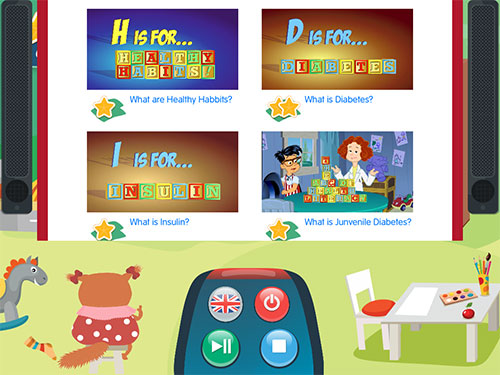 A system works when it satisfies the needs of the target audience, which is why we focused on a specific chronic disease - diabetes. We added a food-tracking function (calories/carbs) and the glucometer scan, so that the application could recognise the glucometer reading and display the blood sugar level.
What impact will winning the Healthcare Challenge and getting the support of Pfizer have on the development of the KidPRO app?
Getting recognition and validation of the concept from Pfizer is an important driver for further testing on real data. With Pfizer's support, we hope to test our solution on clinical data under real operational conditions and to receive guidance on further development.
Additionally, we have received invaluable feedback from many prominent industry players and plan further enhancements of the concept.
Looking more broadly, how do you see blockchain and artificial intelligence (AI) influencing healthcare?
The healthcare industry is always under pressure to provide high quality services in the context of extensive data protection responsibilities and operational costs. Blockchain brings potential to keep and transfer patients' data across hospitals, without compromising privacy and security. Interoperability challenges currently present in healthcare and life sciences systems can be alleviated by implementing blockchain technology to promote common protocols, advance medical research and encourage patients to be more accountable for their health.
AI is omnipresent today. It plays Go; it detects Alzheimer's disease in its early stage; it detects whether a chest radiograph report shows evidence of pneumonia. We can ask a symptom checker how to treat a headache, or a doctor may be warned that a proposed treatment entails a heightened risk for a specific patient.
How will Population Health Management impact the trend towards more personalised medicines and patients taking control of their own health?
To understand how to treat a particular patient, it is extremely important for physicians to have statistical data on the history of their diseases, the effectiveness of treatment, and side effects. Population Health Management helps to collect these statistics for use by a doctor to decide on the appropriate treatment plan.
Currently Population Health Management faces many challenges, such as restrictions imposed by data privacy regulations and the technical challenge of data collection. This is particularly complicated in situations involving patients who are not willing, or are unable, to provide data. For example, it is difficult for children to answer questionnaires written in complicated or technical language. KidPro helps to solve this problem by communicating in simple terms and aggregating data from many patients into one common database, from which a doctor can draw reliable conclusions.
There is a drive towards measuring the real-world effectiveness of health technologies to prove their value to payers and patients. How are tech companies addressing this need?
As we believe that a system is effective when it addresses the problems of the target audience, we take a user-centred design (UCD) approach. UCD activities are broken down into four phases: Analysis, Design, Implementation and Deployment. The analysis phase entails broad research, including the market for which the system is designed, existing solutions in this market, the strengths and weaknesses of the competitors and analysis of the target audience. To deliver systems with proven value to the patients we undertake usability testing with target users. It is one of the most important activities and is performed several times during the new system concept design.
About the interviewee
Don't miss your complimentary subscription to Deep Dive and our newsletter